Oral presentation this page. Click here.

Whisky Drinks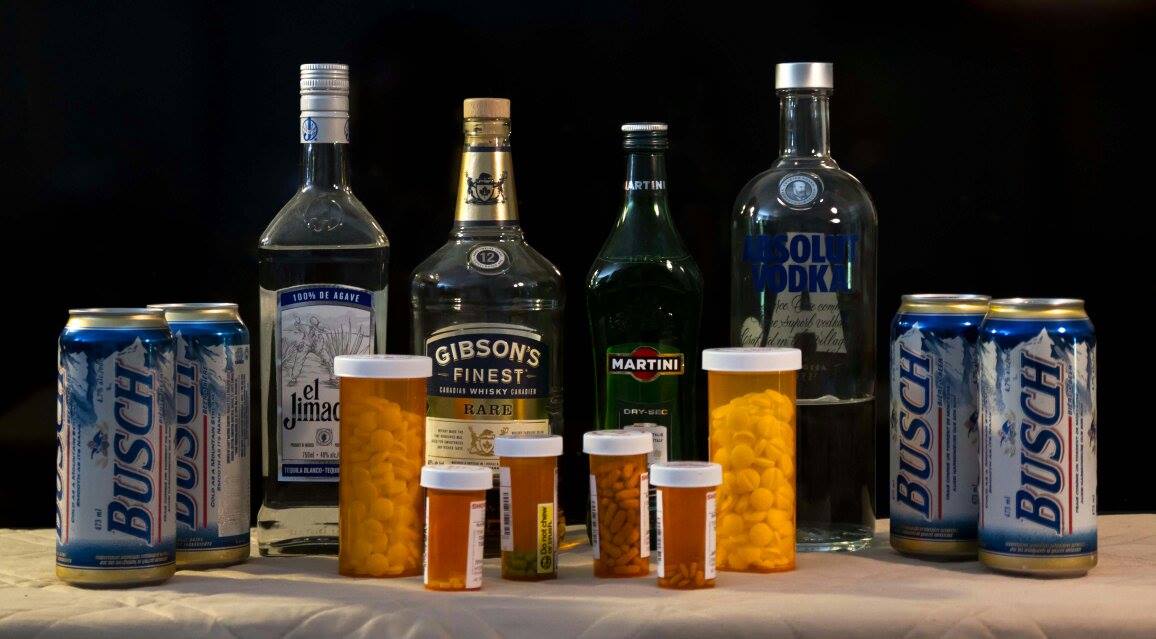 Whisky drinks speaks to simple whisky drinks, whisky drinks that taste good and rye whisky drinks.

Listed is the many whisky mixed drinks and cocktails which are available. This site does not offer drink recipes as there are many sites listing ingredients and instructions. For most drinks video presentations are available on the internet.
Whisky Drinks
Adam and Eve Old Fashioned Admiral Alaskan Cruise Algonquin Cocktail Amendment 21 American Sweetheart Anchors Aweigh Artillery Punch Artists Special Aunt Grace's Pacifier
Bal Harbour Cocktail Baileys Rose Bandana Bank Holiday Barbizon Cocktail Basil Hayden Wish
Beet-iful Apples Biscayne Manhattan Black Angel Black Grouse (and the Black & Blue cocktail)
Black Hawk Blackberry Smash Blended Comfort Blizzard Blood and Sand Blue Grass Velvet Boilermaker Bonaventure Boss Tweed Special Botofogo Cocktail Bourbon Cobbler Bourbon Sidecar Brooklyn Cocktail Brown Derby Cocktail Bunny Hug
Cablegram Calico Jack Canadian and Campari Canadian Apple Canadian Blackberry Cocktail Canadian Cocktail Canadian Club Old Fashioned Canadian Daisy Canadian Dog Nose Canadian Ginger Canadian Hurricane Canadian Lumberjill Canadian Manhattan Canadian Martini Canadian Mojito Canadian Mounty Canadian Old Fashioned Canadian Pine Canadian Pineapple Fix Canadian Stone Fence Candy Pants Caracas Manhattan Celtic Mix Cocktail Chapel Hill Cherries Jubilee Champagne Cocktail Cinnful Valentine Claridge's Renaissance Coffee Eggnog Commodore No 1 Commonwealth Cocktail Continental Perfect Cordial Canadian Cork Comfort Creole Mama Crown Royal Derby Drinks Cupid's Mark
Dangerous Drinks Danish Manhattan Danny's Downfall Deadly Nightshade Delta Derby Fizz Derby No 2 Devil's Poison Dewar's Highball Dewar's Old Fashioned Dewar's Rob Roy Dewar's Ward Eight Dingle Dram Dixie Dram
Whisky Dizzy Lizzie Dog Sled Doolittle Special Dry Kerry Martini Dry Mahoney Dubonnet Manhattan Dublin Cocktail
Earthquake Eden Roc Fizz Elk's Own Esquimaux Crème Everybody's Irish
Father's Milk Flavio's Special French Twist Frobisher Fizz Frontenac Cocktail Fruity Old Fashioned
Gatorade Ginger Jolt Ginza Gloom Lifter
Godfather Golden Glow Golden Grog Gold Rush Cocktail Good Night Special Gosh Yam It Grapefruit Cooler Grateful Cranberry Cocktail Grenoble Cocktail Guido's Special
Habitant Cocktail Harvest Highball Harvest Moon Hesitation Highball Highland Fling Hot Brick Toddy Hot Cinn Apple Toddy Hot Milk Punch Hot Pint Hot Shot Hudson Highland Cup Hunter's Cocktail
Indian River Cocktail Irish Appletini Irish Buck Irish Canadian Sangaree Irish Cow Irish Kilt Irish Kiss Irish Mounty Irish Tea Punch
J.J.'s Shamrock Jamaica Shake
Jameson Old Fashioned Japanese Fizz Jimmy Russell's Mint Julep Joker's Tea John Moore Manhattan Junior League
Kahlúa White Leprechaun Kangaroo Key Biscayne Kentucky Apple Sour Jellies Kentucky Champagne Cocktail Kentucky Cocktail Kentucky Mulled Cider Klondike Cooler Kungsholm Cocktail
LA Reserve Cocktail Ladies Cocktails Lake Louise Cocktail Lawhill Cocktail Leprechaun Lisbon Cocktail Lord Rodney Los Angeles Cocktail
Maker's Mark Egg Nog Mammamattawa Manhasset Manhattan Manhattan Cooler Manhattan Dry Manhattan Perfect Maria's Manhattan Martha Washington May Cocktail Merry Irishman
Merry Maker Mint Julep Monte Carlo Morning with Leprechauns Moose Jaw Mother's Little Helper Mountain Tea Mr. Big Mt Tremblant
Naughty Nog New Orleans Old Fashioned New World New York Sour New Yorker Normandy Cooler Normandy Jack North Express Northern Shield
Oh Henry Old Orchard Sour Old Pal Old Fashioned Manhattan Old Fashioned Whiskey Punch Opening No 1 Opening No 2 Orange Bourbon Press Orly Bird
Packers Punch Parisian Manhattan Park Lane Pass the Turkey Peach Tree Street Peach Scotch Smash
Pearaschino Bourbon Cocktail Pere Bise Poire William's Fizz Port Light Preakness Prince Valiant Proper Irish Whiskey
Quebec Cocktail Quick Kick Quicky
Rattlesnake Red Death Red Devil Red Rover Red Snapper Red Top Renegade Rock Lobster Rocky River Cocktail Rose Hall Nightcap Rosey Manhattan Royal Roost Rich Bourbon-Brandy Egg Nog Ring of Kerry Road Kill Rob Roy Rue De Rivoli Rusty Nail Saratoga Cocktail Saskatoon Stinger Sazerac Scotch Spice Scotch and Water Scotch Cooler Seagirt Cocktail Shaker Heights Shamrock #1 Shamrock #2 Shamrock #3 Shark Attack Sharky Punch Ship Cocktail Singapore Cocktail Sky Club Smashed Pumpkin Smoky Martini Smooth Sailing Southern Fizz Southside Sparkling Rye Cocktail Spice and Everything Nice Mulled Cider Spirited Punch St Cloud Cocktail St Louis Cocktail St Agathe Cocktail St. Patrick's Day Irish Whiskey Cocktails Steelers Cider Stinger Sour Stonybrook Stroget Cocktail Summer Fizz Sven's Glogg Swiss Manhattan TNT Cocktail Temptation Cocktail The Bulldog Cafe Thanksgiving 101 Tennessee The 56 Julep The Boothby The Celtic Buck The Dublin Apple The Grizzly The Leprechaun's Pot of Gold The Lusty Maritime Punch
The Maker's Heart The Regal Ransom Cocktail The Rooster The Steeler The Touchdown The Whiskey Sour 101 Three Rivers Turkey in A Bowl The Canadian Maple Leaf The CC Caesar The CC Ginger Bite The CC Sour The Muskoka Cocktail The Sunset Gun Three Base Hit Thriller Tom Neuberger's Toddy Tommy Latta Troise Rivieres Trolley Cooler
Vancouver Cocktail Victoria Parade Punch Vieux Carre Voodoo Daiquiri
Wailea Tropical Itch Waldorf Cocktail Washington Apple Waterloo Whippet Whiskey Cobbler Whiskey Curacao Fizz Whiskey Daisy Whiskey Fizz Whiskey Rickey Whiskey Sour Whiskey Sour Slush Punch Whisper of a Kiss Whitehall Cocktail
Who Needs Her Wicked Sky Wild Irish Rose Woodchoppers Punch
Yashmak
Zagreb Cocktail
Whisky drinks Whisky drinks
Return from whisky drinks to home page.
Hard copy and E book for sale. What's Killing You and What You Can Do About It. Click here.

Hard copy and E book for sale. Introduction to Building Mechanical Systems. Click here.