Oral presentation this page. Click here.

Gin Drinks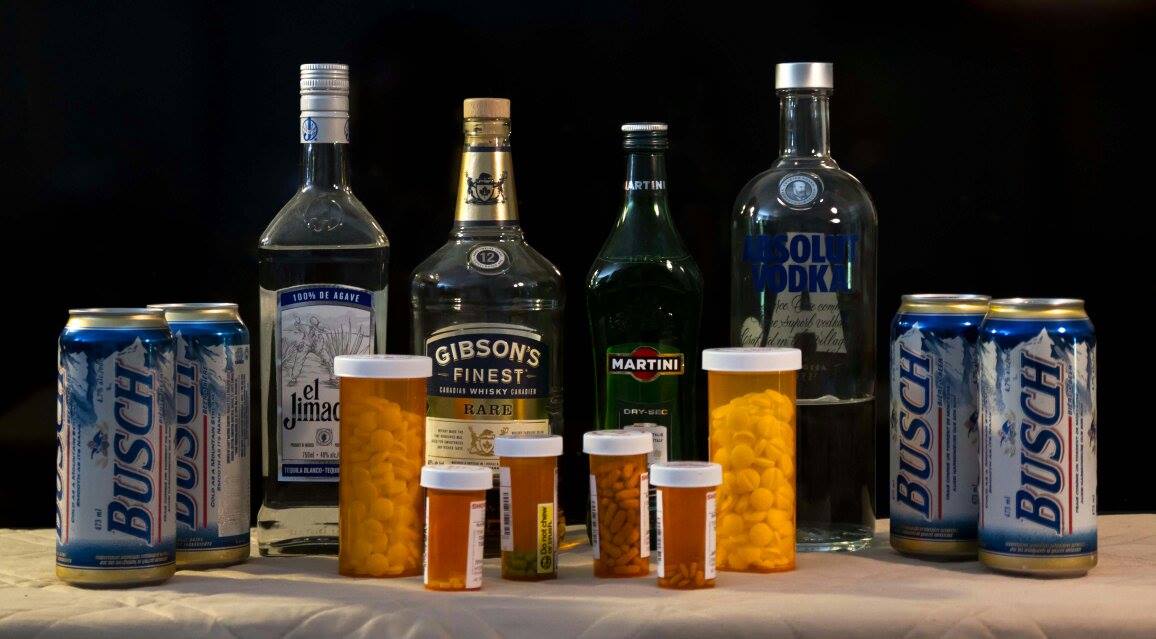 Gin drinks speaks to best gin drinks, hot gin drinks and summer gin drinks.

There are hundreds of gin drinks known which use gin as the main ingredient. Gin is one of the most popular alcoholic drinks as it is reputed to have a unique taste with a fragrant odor. It was my intent to list the names of the various drinks but not the complete recipes with ingredients.
This information is already well presented on the internet at http://www.barnonedrinks.com
My favorite drinks are a gin and cranberry, gin tonic and straight up over ice. This leaves me a hundreds of drinks left to try. So much gin so little time but I will do my best.
Gin is a juniper based alcohol and has been a favorite drink in Europe for hundreds of years and was brought to North America with the immigrants. It has since become one of the most popular drinks in North America.
Abbey Cocktail
Admiral Benbow
Allies Cocktail
American Beauty
American Collins
Angels Delight
Apple Martini
Artillery
Autumn Slumber Toddy
Aviation
Aviation by Plymouth
Basilica Cocktail
Beefeater French 75
Beefeater Thanksgiving Toast
Bermuda Highball
Berry Red Summer
Big Brew
Biltmore
Black Martini
Blood Hound
Blue Moon
Blue Motorcycle
Blues Martini
Bridal Cocktail
Bring It Home
Bronx Cocktail
Brooklyn
Brotherly Love
Burroughs Festive Plum Punch
Cajun
Cajun Martini
Candy Corn
Caruso Blanco
Central Park
Champagne Antoine
Champagne Fizz
Charlie Chaplin Cocktail
Charmides
Chartreuse Martini
Chelsea Sidecar
Cherry Bitch
Cherubs Cup
Clover Club Cocktail
Colt 45
Corpse Reviver #3
Corpse Reviver #4
Countdown Cocktail
Crimson Sunset
Cucumber-Basil Collins
Dafne Martini
Deep Sea
Delilah
Delmonico Cocktail
Different Shade of Green
Dirty Martini
Dorflinger
Douglas Fairbanks Cocktail
Dragonfly
Dubonnet Cocktail
Dutch Courage
Eagle Cocktail
Early Autumn
Earthquake
Eclipse #2
Eddy
Electric Iced Tea
Emerald Forest
Emerald Isle Cocktail
Emerson
Empire Cocktail
English Rose
Eucalyptus Martini
Express
Express by Plymouth
Eyeball Martini
Fallen Angel
Flaming Homer
Florado
Foghorn
Fragole all' Aceto Balsamico
French 75
French Martini
French Pearl
G Spot
Gallagher Cocktail
Gibson
Gimlet
Gin and Bitters
Gin and Buck
Gin and Daisy
Gin Fizz
Gin and It
Gin Rickey
Gin and Sin
Gin Sling
Gin Sour
Gin Toddy
Gin & Tonic
Gin Cocktail
Ginger Rogers Cocktail
Ginspressso Martini
Gold Medal
Gold Medal
Golden Dawn
Golden Daze
Golf Cocktail
Good Night Special
Good Times
Green Tea and Ginger Cocktail
Gumbo Fizz
Hair of the Dog
Hawaiian Cocktail
Hawaiian Iced Tea
Herbal Pleasures
Hi Ho Cocktail
Holiday Sunset
Honolulu Cocktail
Honey Deux Infreno
Hot Bols Genever Punch
Hula Hula
Hurricane #2
Iceberg Martini
Imperial
In and Out Martini
Income Tax Cocktail
Irish Sour
Irish Spring Cocktail
Johnny Weissmuller Cocktail
Journalist
Kopstootje
La Coloniale
La Habana
Last Word
Lavender Martini
Lavendar Sapphire Collins
Leap Year Cocktail
Lemon Verbena Spring Fling Cocktail
Loft Lavender Cello Liqueur
London Cup
Long Beach Ice Tea
Long Island Iced Tea
Lotus Cocktail
Love and Roses
Massey Cocktail
Martin Miller's Sugar & Spice Martini
Martinez
Martini
Merry Christmas
Miami Iced Tea
Millenium Cocktail
Millionaire Cocktail
Million Dollar Cocktail
Minnehaha
Miranda
Modern English
Monkey Gland
Mother's Day Blackberry Champagne Cocktail
Mumtini
Napoleon
Negroni
New Orleans Buck
New Orleans Fizz
New Year in Lambeth
Newbury
Newport Cooler
Nightmare
Obituary
Ocean Dream
Old Sydney – Town Punch
Opera
Orange Blossom
Orange Martini
Orange Oasis
Orange Sunset
Orangecello Champagne Cocktail
Palins Christmas Punch
Paradise Shooter
Paradise
Park Avenue
Pegu Club Cocktail
Peppermelon
Perfect Martini
Pilgrim's Pear
Pink Flamingo
Pink Lady
Plumdog Miiionaire
Pink Panther
Pogo Stick
Polar
Pomegranate Gin Fizz
Pome 'n Tonic
Queen of Hearts
Ramos Fizz
Red White and Sapphire
Rembrandt
Respect Your Elders
Resolution Martini
Rickey
Rose
Rose Martini
Royal Tea
Rosé the Riveter
Ruby Negroni
Saketini
Salty Dog
Sapphire Alpine
Sapphire Martini
Satan's Whiskers
Schuyikill Punch
Sloe Gin Fizz
Side Screw
Silver Bullet
Singapore Sling
Smoky Martini
Snowball
Soho
Southern Bride
St. Francis Cocktail
Strawberry Ginger Martini
Sugar & Spice Martini
Summer Gin Punch
Sweet City
Tanqueray Almond
Texas Tea
Touchdown Tea
Tully Tea
Tuxedo
Twentieth Century
Thai Basil Martini
Thanksgiving
The 1820
The Bee's Teas Gin Cocktail
The Obituary Cocktail
The One Cheek Sneek
Tom Collins
Ulanda
Ultimate Pitcher of Bloody Mary
Undertow
Union Square
Union Jack Cocktail
Union League Cocktail
Valentine's Kiss
Vampire Ritual
Verbena Martini
Very Old Fashioned
Vesper Martini
Warsaw Cocktail
Waterloo Sunset
Wedding Bell
What's Up, Doc? Cocktail
White Lady
Will Rogers
Woodstock
Xanthia
Yale Cocktail
Yellow Fairy
Yellow Fingers