Bar Drink Inventory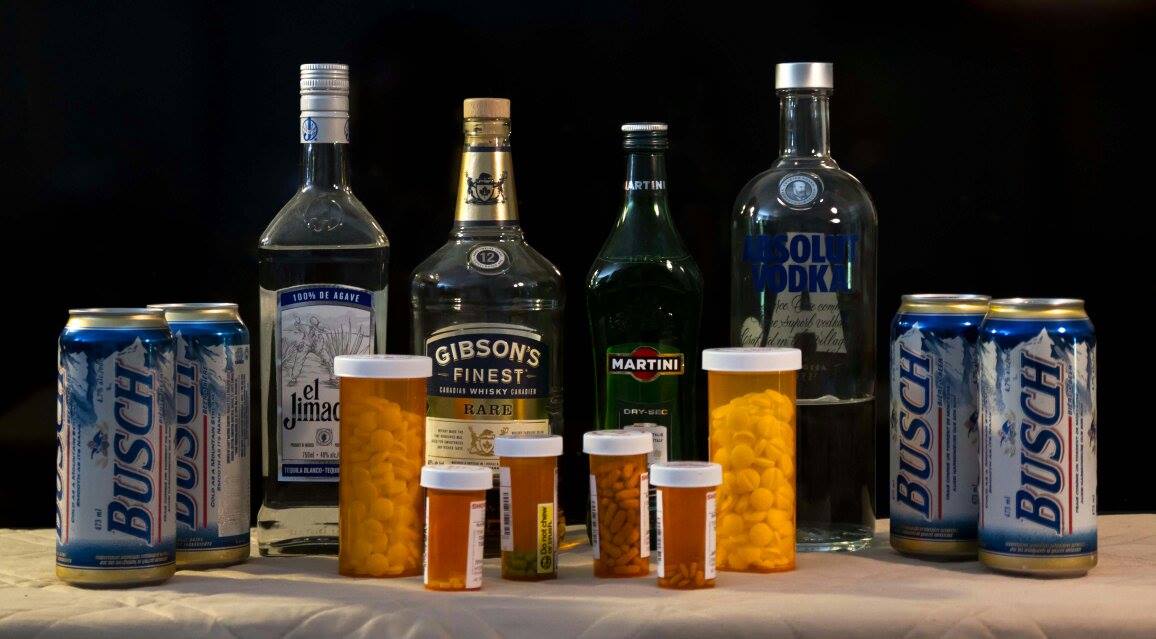 The bar drink inventory is not chiseled in stone and is in many cases a matter of trial and error and is probably not complete until after a month or two of operation. Presented here are some guidelines to help plan the required beverage inventory.
Store Rooms
There are basically two store rooms required both dry and cold storage. The dry storage is where is kept canned goods, dry goods, linens and in a separate portion cleaning supplies. The cold storage is used to store anything that is perishable and is a refrigerated room or cooler.
It is suggested that liquor is stored in a locked area separate from food storage as the food storage is accessed often by many. The beverage storage area should be accessed by managers and bartenders only and not the serving or kitchen staff.
If your menu includes meat items you may also need a freezer which often is located in the kitchen. The bar should be designed so that these storage areas do not interfere with customer area.
It is suggested a log in sheet be used for both storage areas and in this way a daily control of food and pub drink inventory may be kept.
The storage rooms must have a good locking system and only a limited number of people should have keys or lock combinations. It is a fact and a sad fact that not everybody is honest. Always ensure that somebody is on shift that has keys and combinations so that access is always available.
BarDrink Inventory
You must decide on the brands of liquor, liqueurs, beer, wine and liqueurs you will have for sale.
Liquor
There is standard liquor and premium liquor. Most bars serve standard liquor unless the customer requests premium liquor. Obviously premium liquor will be more expensive.
Liquors come in different flavours especially vodka. Decide on a standard vodka or two as the house vodka and stock a few flavoured and or premium vodkas for martinis and other cocktails. It would be unusual to stock more than five different brands of any of the liquors. It is usual to keep 2 bottles at the bar and 6 bottles of each of the types of liquor in storage. Discuss with your liquor suppliers as the standard and premium brands that are available in your area and he pricing of such.
Liqueurs
Liqueurs also known as cordials are a must have item at the pub as they are used straight up, in shooters and in cocktails. There are hundreds of different liqueurs available and you can't stock them all. You will have to sit with your bartender and liquor supplier and decide on the cocktails and shooters you will offer and this will dictate the liqueurs you need. There are sources available on line which will provide detailed information in this regard.
Beer
Beer both lager and ale, bottled and draft is probably the most popular items sold in pubs and bars because it is the best bang for your buck for liquid alcohol by volume. There are literally hundreds of brands of beer and draft available. It is suggested that you visit other bars in the area and note popular beer and draft being ordered. Your supplier can advise you and remember many breweries will treat you very well if you feature their products. How many kegs of draft beer to order? Only time will tell as you note which kegs go dry first. It may be that you require one or two beer deliveries a week to ensure you do not use too much storage space.
Wine
In most bars other than a wine bar it is recognized that two kinds of white wine and two kinds of red wine should be offered. Wine will usually be ordered by the glass in most bars and it is expected the wine will not be over priced. It is suggested that a case of each be kept in storage. The white wine should be kept in cold storage with the beer and the red wine should be stored in the dry storage area at about 70 F.
Mixers and Soft Drinks
The most efficient way to store mixers is with the bulk soda mix system. Soda water is mixed with concentrated syrup on demand through a fountain system of some sort, most often a soda gun which is used in bars. Fruit juice is also used in many cocktails.
Discuss this with your local supplier as they may install the system for free if you contract to buy all your syrup from the company. Usually this will require a guaranteed minimum order per month.
Keep a back up of each syrup mixer you are using in storage. The more favourite usually being cola or some type of lemon lime concoction.
There are also premixed cocktail mixes on the market for the more popular cocktails such as Pina Colada, Margaritas (different flavours) and Bloody Mary.
Water
The bar drink inventory must include bottled water which is popular for non-drinkers when in bars. There are two categories of bottled water, sparkling with bubbles and still, without bubbles. It is best to read the information booklet that can be obtained so that you can answer questions about it for those expert in water.
Bar Drink Inventory Bar Drink Inventory

Return from Bar Drink Inventory to Home Page

Return from Bar Drink Inventory to Start a Bar

Hard copy and E book for sale. What's Killing You and What You Can Do About It. Click here.

Hard copy and E book for sale. Introduction to Building Mechanical Systems. Click here.